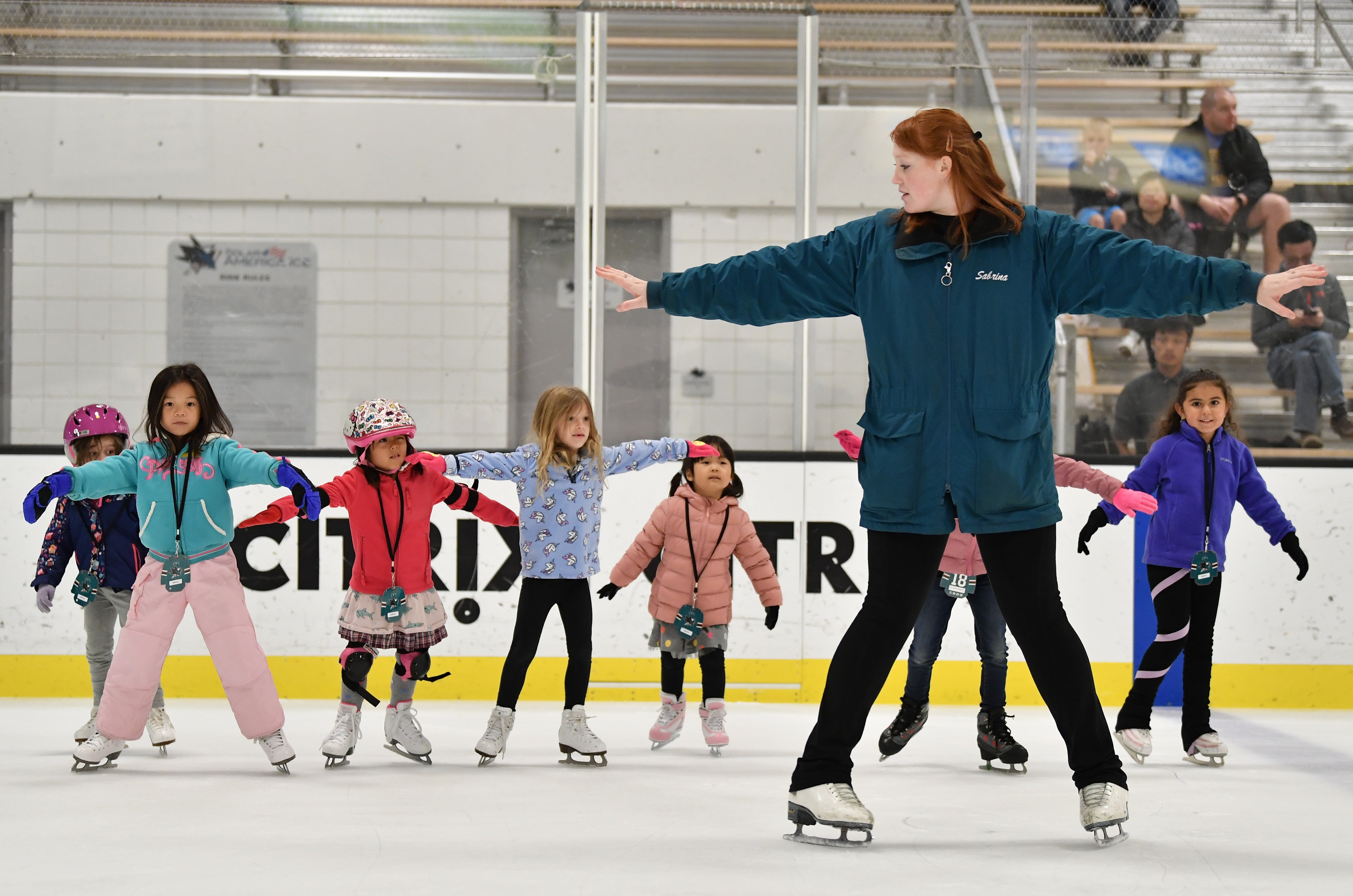 Learn to Skate Program
presented by Southwest Airlines
CLASS REGISTRATIONS ARE FIRST COME, FIRST SERVE
IF A CLASS IS FULL, WE ARE UNABLE TO ACCEPT NEW REGISTRATIONS
Welcome to Sharks Ice at Fremont "Learn to Skate" Program presented by Southwest Airlines - a challenging, rewarding and fun way to learn the sports of Hockey & Skating!
We offer group skating lessons for ages 3 to Adult, all with exceptional student to teacher ratios. Group instruction includes a 30 minute class and 30 minute supervised practice. Each skater will receive a pin upon completion of each level, and a certificate of completion for each class (Skating Classes Only). Skating Classes are designed to take participants from beginning steps through advanced Freestyle levels. Hockey Classes are for Beginner through Advanced levels, with each class focusing on skill development, positional play and FUN!
**NO CREDITS OR REFUNDS will be given.
For more information on Skating Lessons, call (510) 623-7200 or contact Candy Goodson at (408)999-6753 OR cgoodson@sharksice.com.
Class Lesson Make Up Policy

Sharks Ice Class Lesson Make-up Policy

Due to large number of students, and our desire to offer those in the classes the best possible experience, we are not able to offer make up classes or refunds for our Learn to Skate Classes.

We appreciate your cooperation.